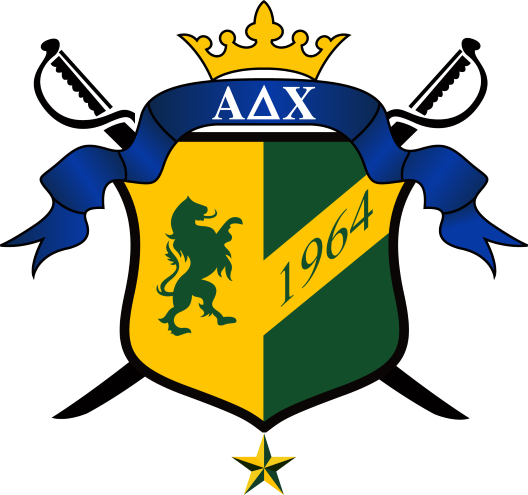 Alpha Delta Chi Fraternity
at Frostburg State University


---
This is a site for Brothers of Alpha Delta Chi (& the former Delta Chi Chapter) at Frostburg State University
You can find some alumni on the Facebook pages HERE and HERE.


ADX 60-Year Reunion!


(Please hit the "Update Brother Info" button on the left if you're not getting emails)





April 27th, 2024 at the Rocky Gap Resort



KEY DATES:
Dec 1 - Hotel info with a special phone number and code was emailed to our list
Jan 15 - Reunion Registration with specifics will be emailed (you don't have to stay at Rocky Gap or overnight at all)
April 14 - Will be the Reunion RSVP deadline and good day to have a drink for ADX

TENTATIVE REUNION EVENTS:
Fri - April 26 - Annual Golf Tournament at Rocky Gap at Noon
Fri - April 26 - Pledgeclass Reunions, evening tbd
Sat - April 27 - Memorial Brunch on the FSU Campus, 11am
Sat - April 27 - Reunion Party at Rocky Gap - 4pm to ??

All events will be 'business casual". No coats and ties this time.
We will ask for volunteers to help plan and coordinate various reunion events.

Brian Parker '87 and Founder Bill Orndorff
Reunion Committee Chairmen

parker442@comcast.net
Parkers Cell: 301-606-2828

---



2023 Frostburg ADX Alumni Golf Event & O's Game


Friday, May 12 at Mount Pleasant Golf Course in Baltimore, MD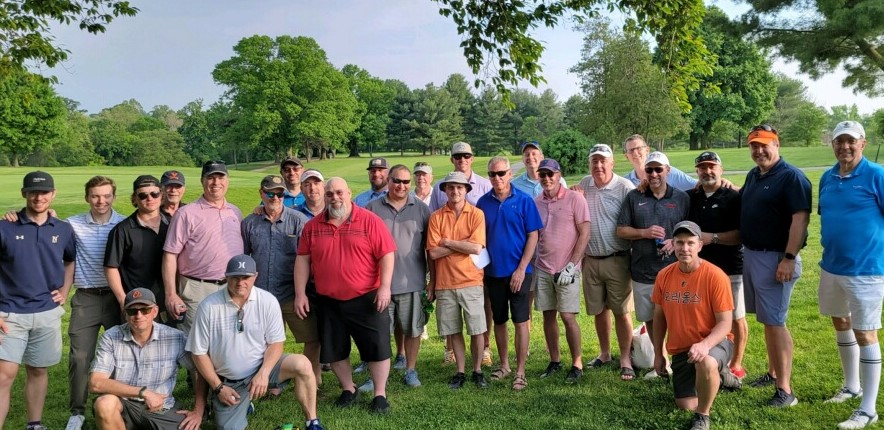 2023 ADX golf group above and our winning group below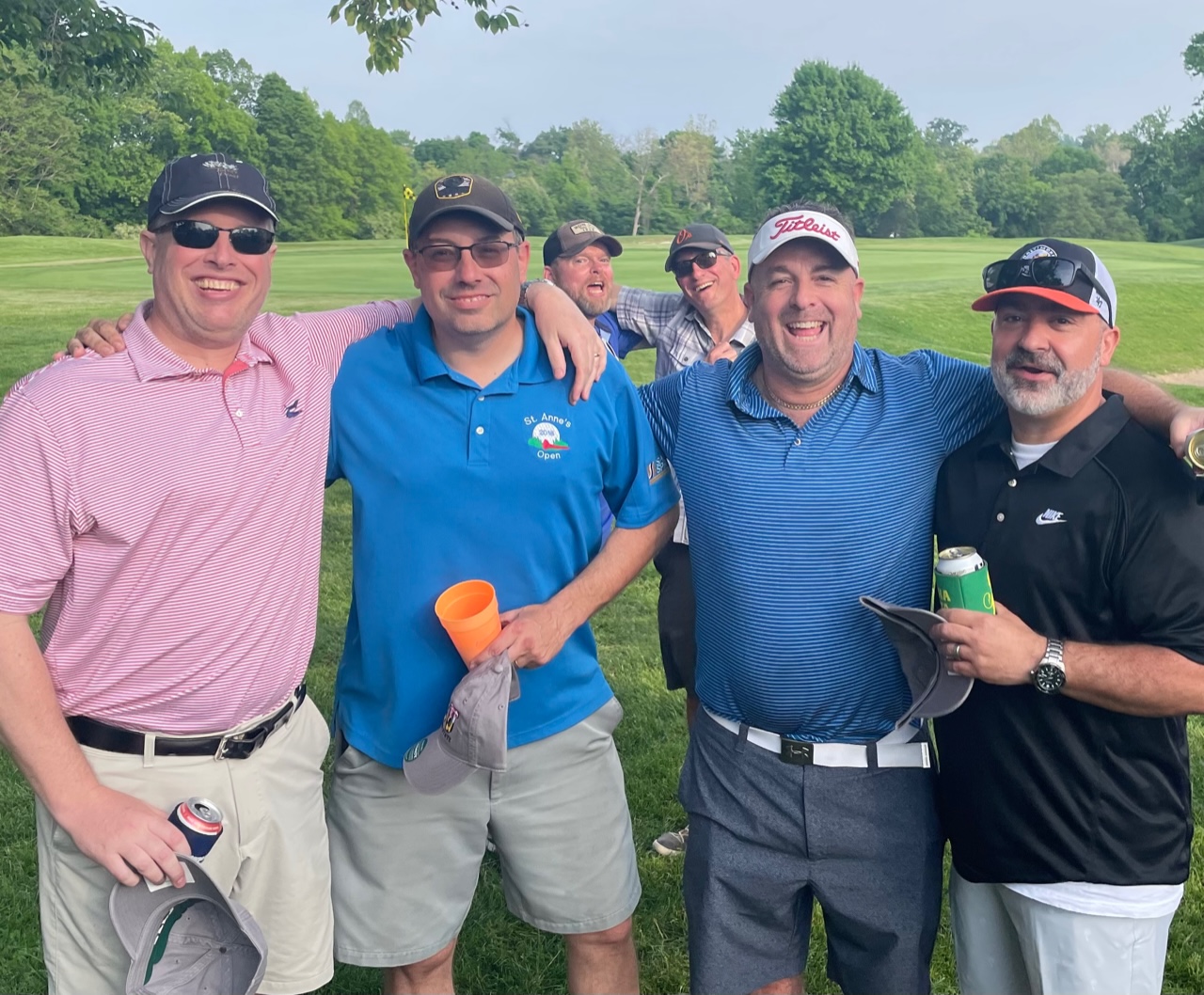 ---
Past Alumni Events:
---
2022 Frostburg ADX Alumni Golf Event and Happy Hour

was 5/13/22, at Rattlewood GC in Mt. Airy, MD

| | |
| --- | --- |
| | |
| 2022 Golf Event | 2022 Winning Group |
---
Happy 55th Birthday ADX!

The 55-Year Reunion - May 10-11, 2019
---
2018 Frostburg ADX Alumni Golf Tournament
A great day of Brotherhood from Founders to Actives in Balmer: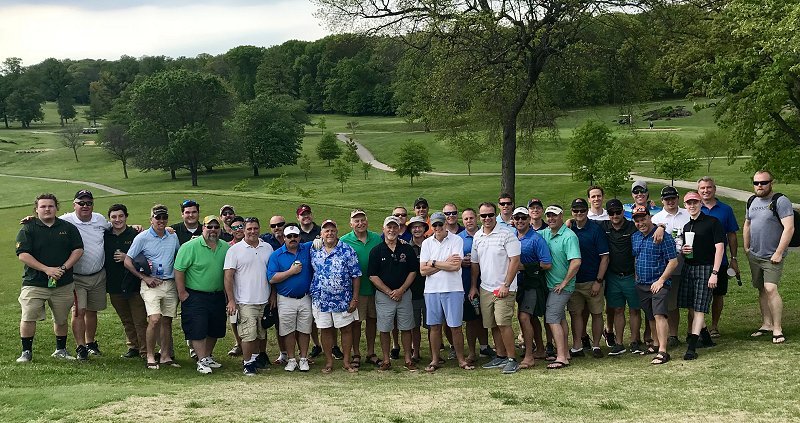 ---
The 2017 Frostburg A
DX Alumni Golf Tournament
:

A great celebration of everything ADX at FSU!
Thank You for joining us: Founders Jim Holton, Jim Rota and John German '65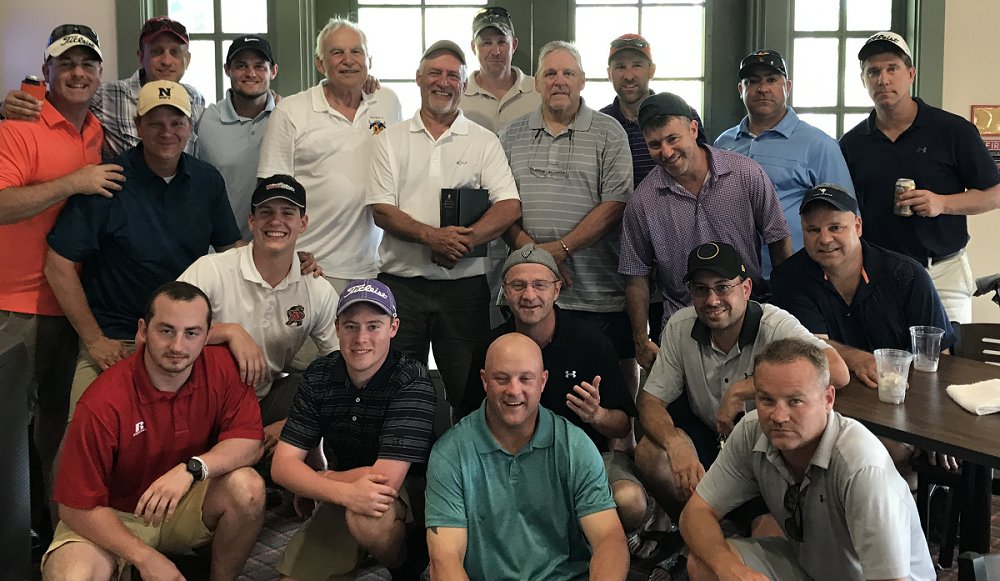 ---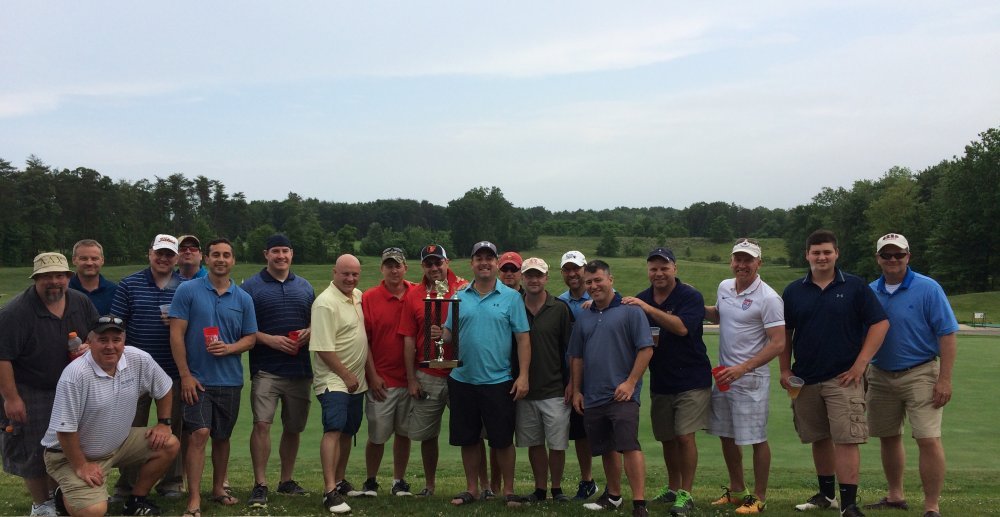 Golf Tournament 2016
Compass Pointe Golf Courses - Pasadena, MD


The group of Neil Willoughby, Bryan Queen, Aaron Haller, and Ralph Figueras

won the

2016 Trophy.




---
The 2015 Frostburg ADX Alumni Golf Tournament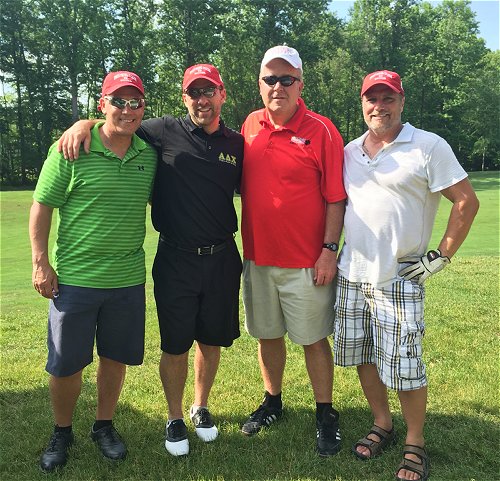 Soccer-ADX Alumni Group at the 2015 Golf Event.


The group of Neil Willoughby, Bryan Queen, Todd Levine and Eric Chapman took home the Trophy in 2015.

The ADX 50-Year Founding Reunion
in Frostburg, Maryland - May 1-4, 2014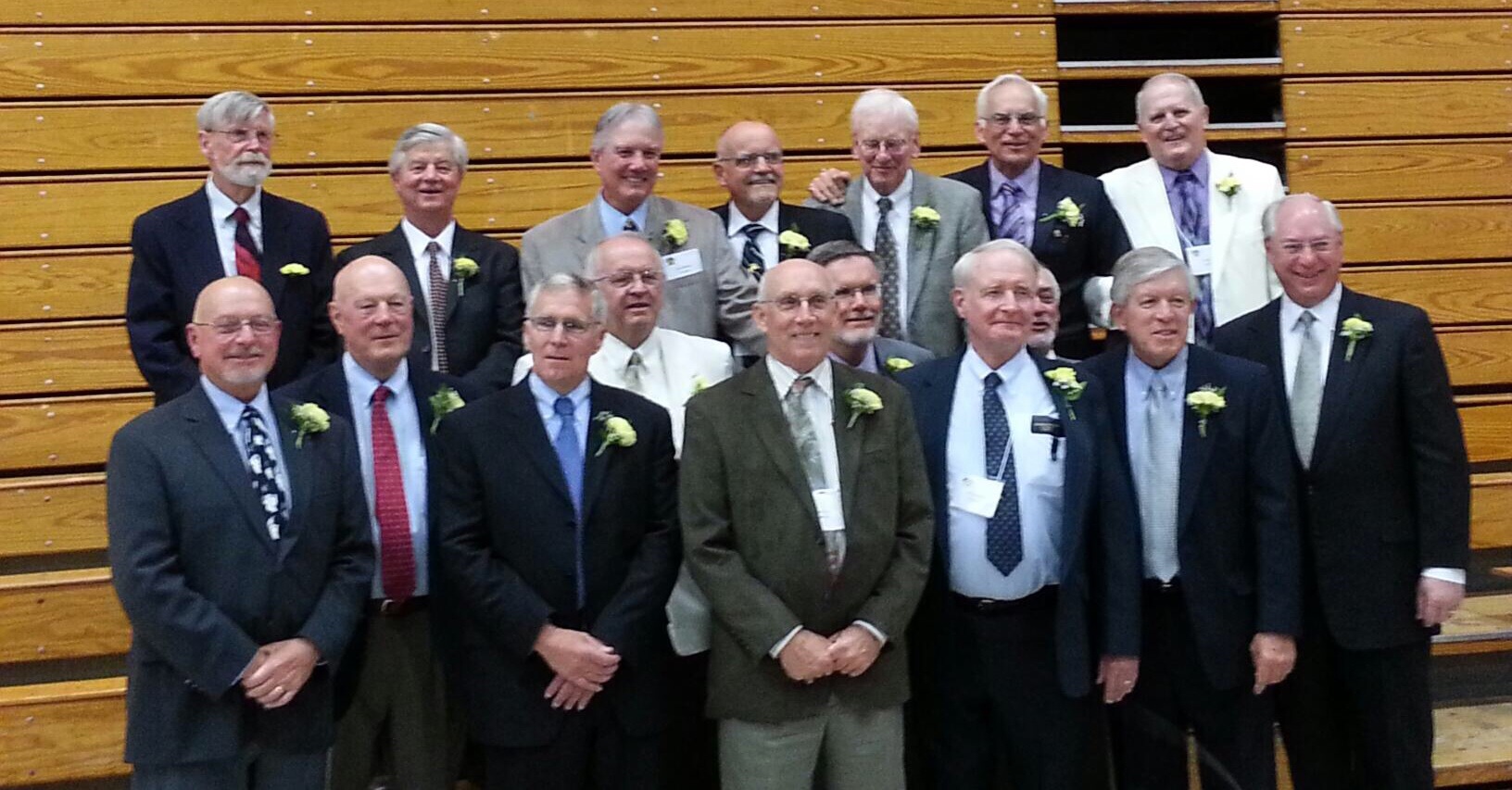 ADX Founding Fathers at the 50-Year Reunion



The 2013 Frostburg ADX Alumni Golf Tournament (and O's Game)
Thursday/Friday, May 30/31, 2013
Congrats to the team of Wappaus Brothers who won the 2013 Title!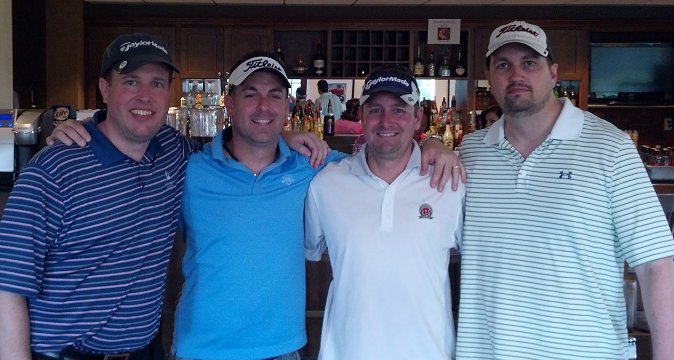 This group in the clubhouse includes Alex Giles, Bryan Queen, Brooks Martin, and Kevin Krimm



---
2012 Golf Tournament at Mt. Pleasant GC in Baltimore, MD
June 15, 2012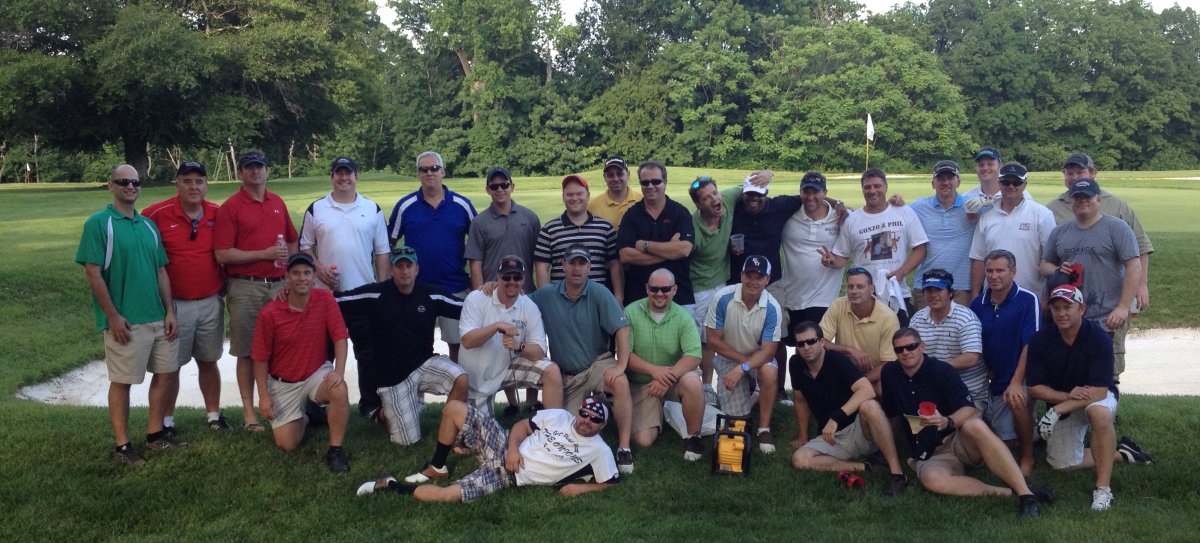 ---
The 2011 Frostburg A-DX Alumni Golf Tournament

6/3/11
at Rattlewood Golf Club in Mt. Airy, MD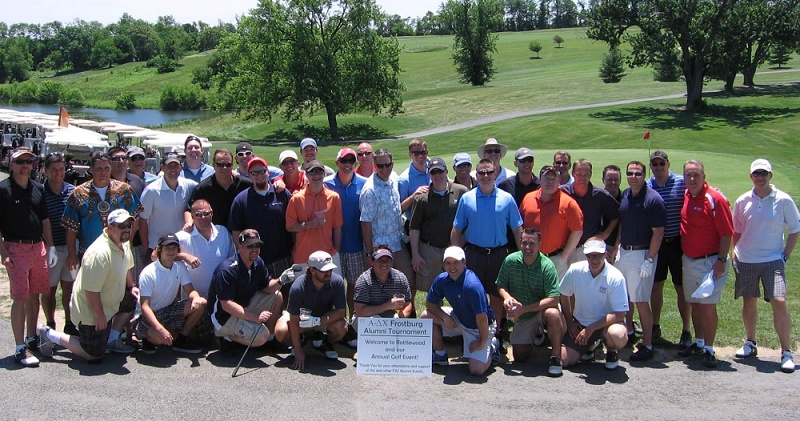 Congratulations Tournament Winning Team - Karl Wappaus, Khris Wappaus, John Bennett, Joe Marsh
Runners Up - Neil Willoughby, Clausen Eli, Todd Levine, Rock Zang


---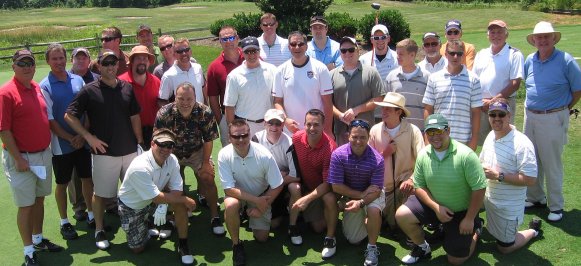 The 2010 Alumni Golf Tournament
Congrats to our championship group of Neil Willoughby, Kevin Krimm, Eric Chapman, and Perry Hague
Thank you to all the Brothers and guests who were in attendance and those that supported the event from afar!
A special thank you to the Founding Fathers Jim Holton, Jim Rota, Stephen Warner, and Wylie Bean
who also attended and showed us all what will eventually happen to your golf swing!

---
Annual Alumni Breakfast
Acme Bar and Grill in Annapolis, MD -January 2010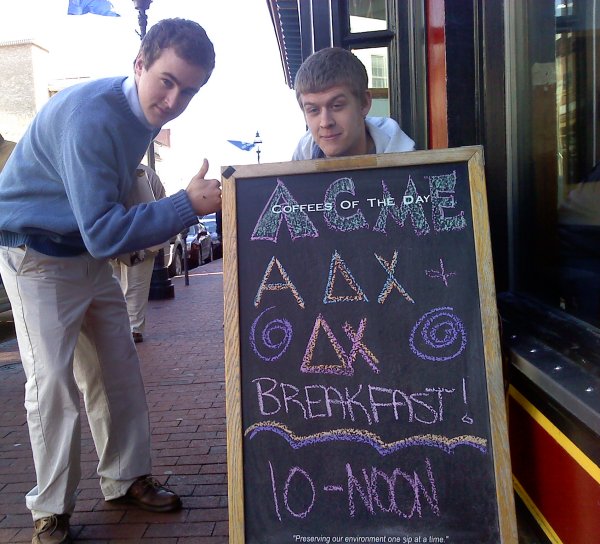 On May 1-3, 2009, Brothers gathered at The Wisp Resort in Deep Creek Lake, MD
to celebrate the 45-Year History of ADX at Frostburg State....and there was some golf played.



---
Congratulations!
The Alpha-Delta Chi Fraternity Chapter at FSU now has an endowed FSU scholarship! The Chapter's Alumni members, led by many of the ADX Founding Fathers pictured below at the 40-Year Reunion, have helped to permanently fund the Delta Chi Disabled Student Scholarship Fund. The scholarship, awarded annually by FSU to a disabled student, was started in 1992 as an extension of the Chapter's service work with the Brandenburg Center in Cumberland. The Founders continue to work on funding another endowed scholarship.
Click here for more about FSU endowments and scholarships.
2008 Frostburg/A-DX Alumni Golf Tournament & Orioles Party


Another fantastic alumni event in 2008 at the Clifton Park Course and Camden Yards in Baltimore.


Thanks to all the alumni, friends, and family who participated especially the Founding Fathers Jim Rota, Jim Holton, Stephen Warner, and Jeff Jewell.
The 2008 Winning Team was led by Bryan Queen, Runners Up led by Jason Moneymaker

Clifton Park Golf Course in downtown Baltimore




Camden Yards
2007 Golf Event:


Over 50 Brothers and their guests participated in the 2007 Alumni Golf Tournament at the Cross Creek GC in Beltsville, MD.
Thank you to all who participated!

2007 Alumni Golf Tournament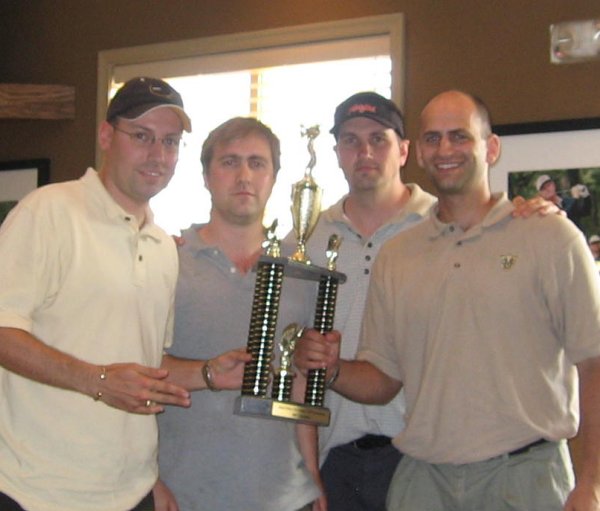 2007 Tournament Champions:


Neil Willoughby, Paul Comish, Kevin Krimm, and Todd Levine



ADX Alumni Golf Tournament 2006: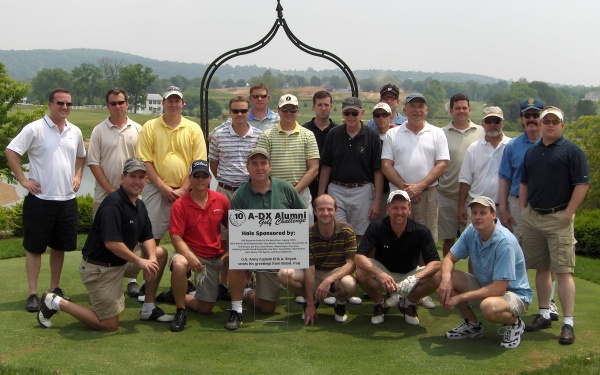 Brothers including Founders Jim Holton, Stephen Warner, and Jim Rota gather at Hollow Creek Golf Club on June 2nd in 2006 to pose with Brother Erik Enyart's sponsor sign at our Annual Alumni Golf Event.
Brother Enyart is a US Army Captain stationed in Balad, Iraq serving his 3rd tour to the Middle East.